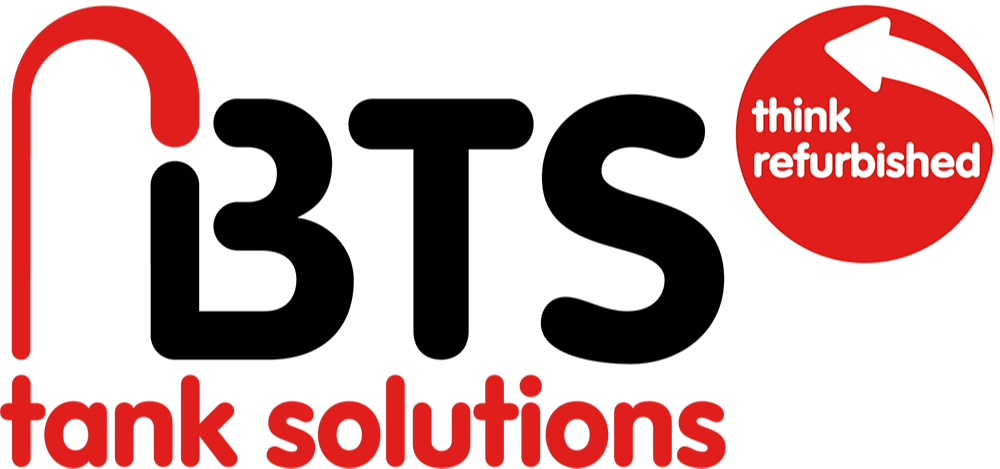 Refurbished tanks for every industry sector
BTS Tank Solutions is the leading player in Europe when it comes to the purchase and sale of refurbished storage tanks and second-hand storage reservoirs. Refurbishment is good for the environment and your bottom line. Thanks to our extensive range, we have custom solutions for every imaginable sector. We sell tanks in various sizes for a range of applications. For example, we serve agricultural and pharmaceutical businesses, as well as the food industry and petrochemical sector.
Wide range of second-hand tanks
We have a stock of 2000 used storage and production tanks, with a wide range of dimensions and purposes. Our second-hand range includes everything from 100-litre tanks to tanks with a capacity of 240,000 litres. Our 20 years' experience as a purchaser and second-hand dealer of used tanks means we have units with every conceivable function and feature, including double-walled, single-walled, with heating or cooling options, or fitted with agitators.
Second-hand tanks with quality guarantee
All production tanks and storage reservoirs we sell are ready for immediate use. All second-hand tanks undergo an extensive quality inspection. Each inspection is conducted in accordance with any specific sector guidelines. All tanks are guaranteed to comply with the various applicable requirements and environmental regulations. Furthermore, our intensive inspections mean we are able to issue a watertight quality guarantee for any second-hand tank we sell, whether you intend to purchase a refurbished reservoir for the food industry or for use in the chemical sector. BTS Tank Solutions always guarantees the quality and requirements that customers expect from industrial second-hand tanks.
This also extends to the modification and installation of second-hand tanks
In addition to offering refurbished tanks, we also ensure that any purchased production or storage tanks are up and running as quickly as possible. We will adjust the tank to your company's specifications at our own workshop, and add any requested features such as additional legs, pipes or ladders. This is part of BTS Tank Solutions' full-service solution. We will organise the shipment to your company location and install it on site, guaranteeing a professional installation process. Please contact us even if you can't immediately find the tank you're looking for. Our sales staff will be happy to help you find just the right second-hand tank for you.
Refurbishment is good for the environment
The reuse of old tanks offers some important benefits. The reuse of refurbished tanks is better than recycling. BTS Tank Solutions extends the lifespan of storage and production tanks, thus contributing to the circular economy by retaining the value of products and materials over a longer period of time. It takes less energy to reuse materials than manufacture them from scratch. As a result, the process requires less new raw materials and results in lower greenhouse gas emissions.
Think refurbished and help BTS Tank Solutions avoid 2.9 tonnes in CO2 emissions per tank (source: ISSF)