BTS Tank Solutions: also for your storage tank and container rental needs
Besides for the selling and purchasing of tanks, BTS Tank Solutions is also your partner for renting a production reservoir, storage tank or similar container. This is because the extensive and varied range of tanks we offer our international customers is also available for rent. Renting one of our tanks has the advantage that you will not need to hold on to a specific unit for a long period of time. Furthermore, renting a container or storage tank is less of an expense than purchasing one.
Renting containers as temporary storage units
Companies and enterprises may have different reasons for not opting to actually purchase a new or second-hand tank. The financial benefit of renting a container is therefore not the only reason, though being able to avoid an additional large investment obviously often plays a role in such decisions. This is the case if you only periodically or temporarily require a container, tank or reservoir for storage or production purposes. An important consideration when renting is therefore the length of time a company thinks it will need to use a tank. For example, renting a reservoir or container may be interesting if demand at a company fluctuates, the use is seasonal or if a company only temporarily requires a production or storage container with specific functionality.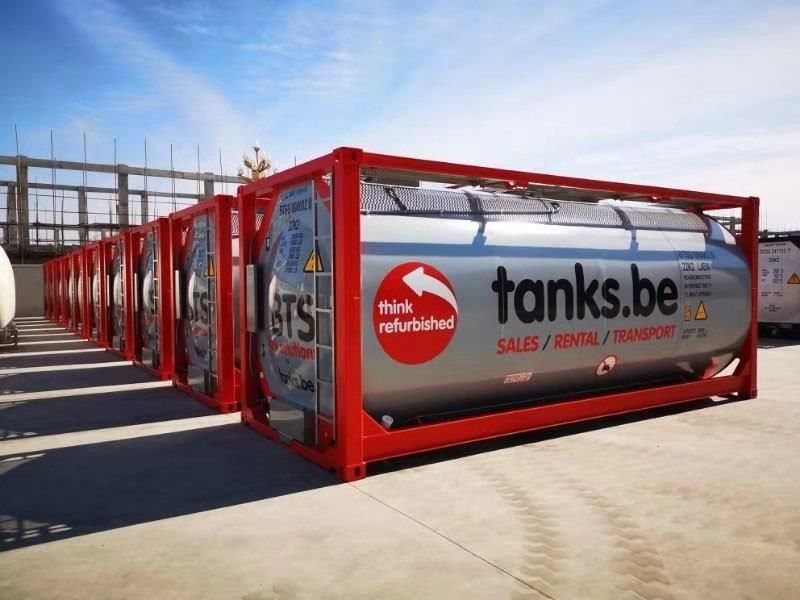 Plenty of choice when renting a container
BTS Tank Solutions' range comprises 2000 new and second-hand tanks, reservoirs and containers. In principle, every unit in our range can be rented. The units available for rent and the periods for which you may rent them depend largely on the wishes of and our commitments to other customers. However, our website always provides an up-to-date and reliable overview of the storage tanks and production reservoirs that we have in stock at any given moment. The capacities of our containers and tanks for rent vary from 100 to 500,000 L. Furthermore, our tanks for rent have a huge range of features and applications. For companies with special requirements we have options such as agitators, heating and cooling options, heat exchangers and one or more reactors. Moreover, there is a wide range of materials used in the reservoirs.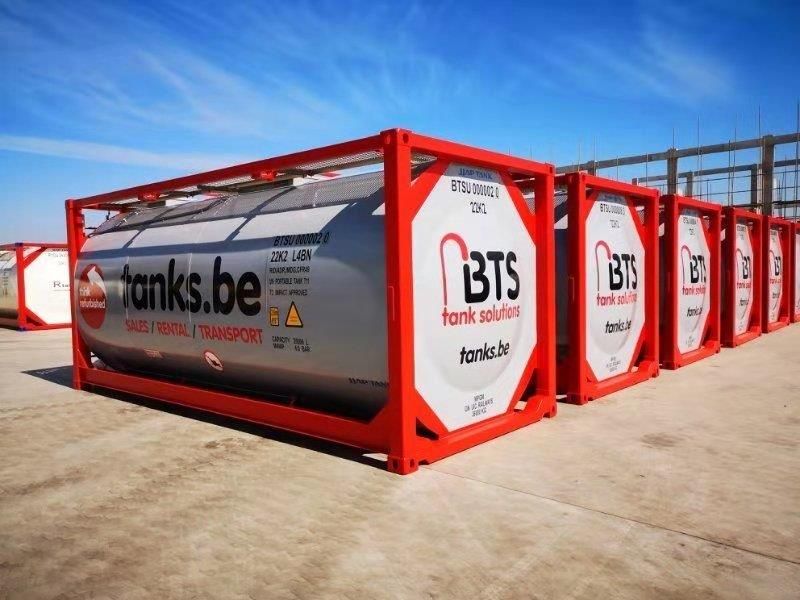 Container rentals including transport and installation
We are in an ideal position to help you if you are looking for a container to be placed on your company site, whether for a shorter or longer period. BTS Tank Solutions serves every industry and has storage tanks for agricultural enterprises, the beverage, dairy and food sector as well as the pharmaceutical, chemical and petrochemical industry. Also if you are looking to rent a tank for use in another industry, just let us know as we always purchase every manner of production and storage container. In addition to reservoirs for specific purposes, we offer double-walled, single-walled, underground, aboveground, vertical and horizontal units. Whether you purchase or rent a tank from BTS Tank Solutions, we will transport the container to your company and install it on site. The associated transport and installation costs will be included in our offer in advance and will not be charged for separately later.
Do you need to rent a production tank, storage reservoir or other type of container? Contact BTS Tank Solutions without any obligation and find out what our tank and container rental division can do for you.